When you select your departing and returning flights, your itinerary will appear with a total price and a link to click to complete your booking.
For some itineraries, you will see only one "Book Now" button to click to complete your booking: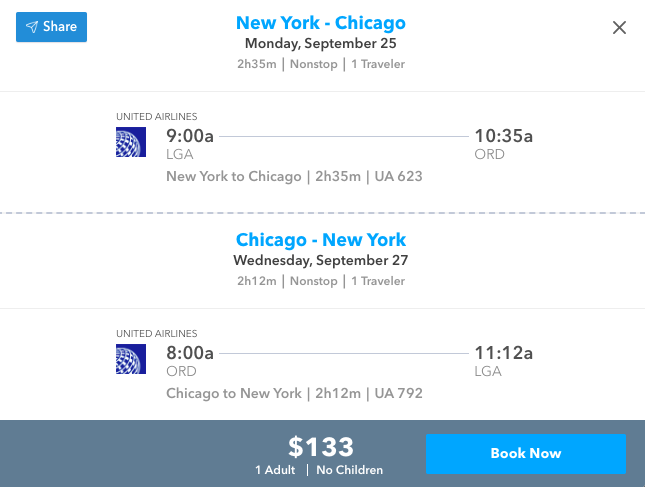 For other itineraries, you will see two separate buttons that you will need to click in order to complete your booking: "Book Departing for" and "Book Returning":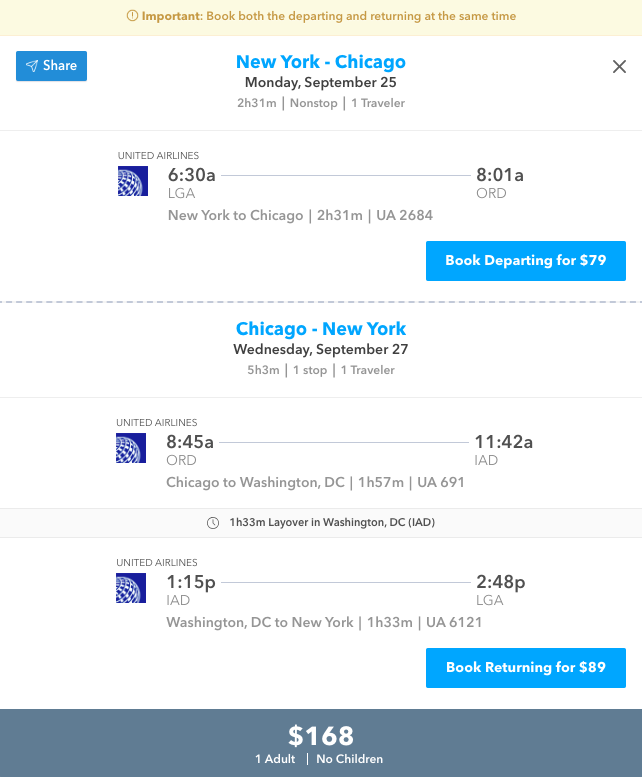 If you only click on one of these buttons, the other half of your itinerary will not be booked. You must click on each button and complete the separate booking processes in order to book both legs of your itinerary. Please be sure to double-check the total cost of your round trip after loading the checkout pages for both flights. The price of each ticket may have changed once we do our final price check before taking you to the checkout page.
When you see two booking buttons, it is either because you are booking on two separate airlines or because you are booking an unconventional round-trip itinerary, two flights that the airline doesn't normally pair together. Skiplagged will always show you the cheapest possible flight options, which sometimes need to be booked as separate one-way flights.