Our app for iOS and Android devices allows you to track the price of a specific flight.  Enter your desired itinerary, and when the search results appear, you will see a heart icon on the screen.  Simply click on the heart icon to set up a tracker for this search and set up an alert to be notified when the price drops below an amount of your choosing.
For iOS devices: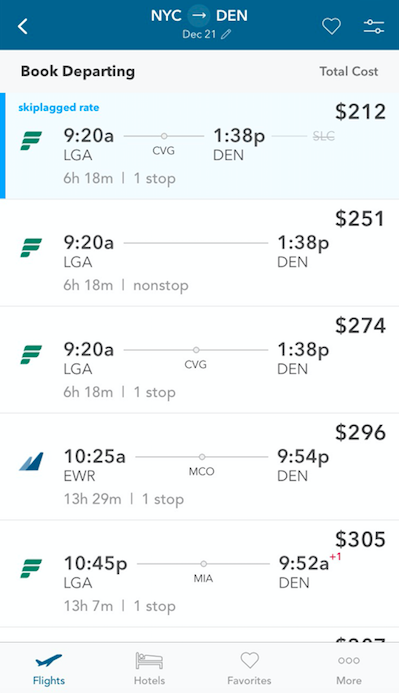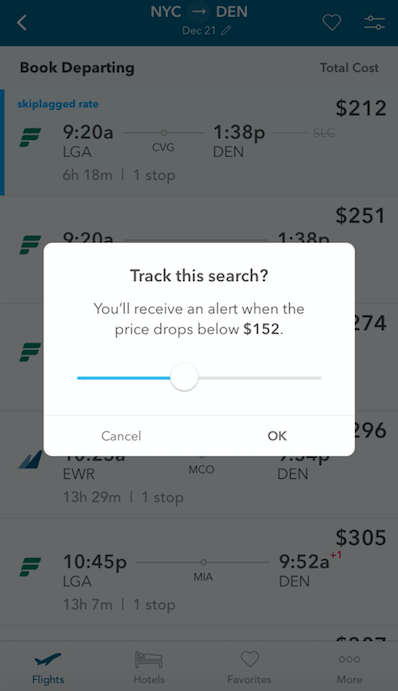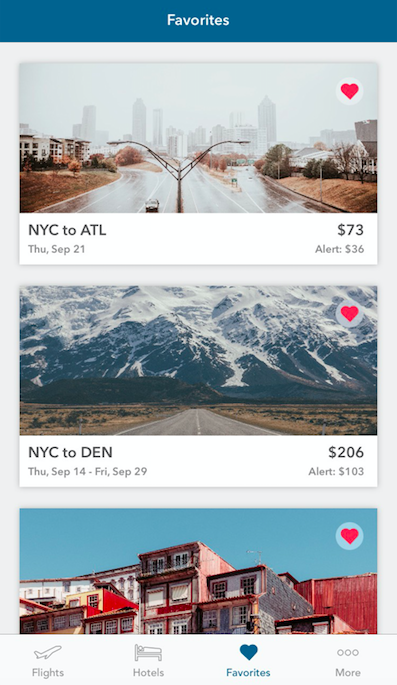 For Android devices: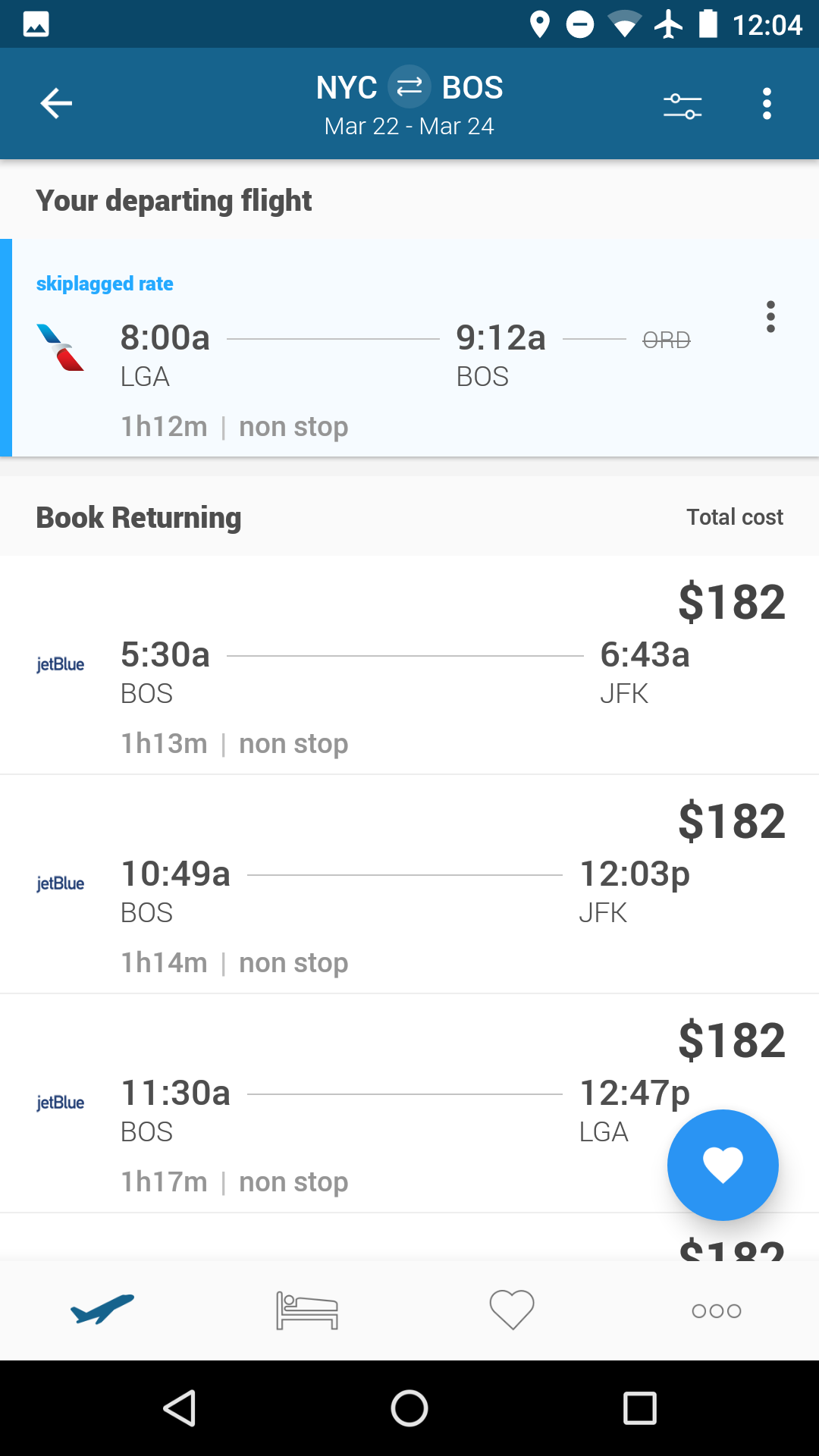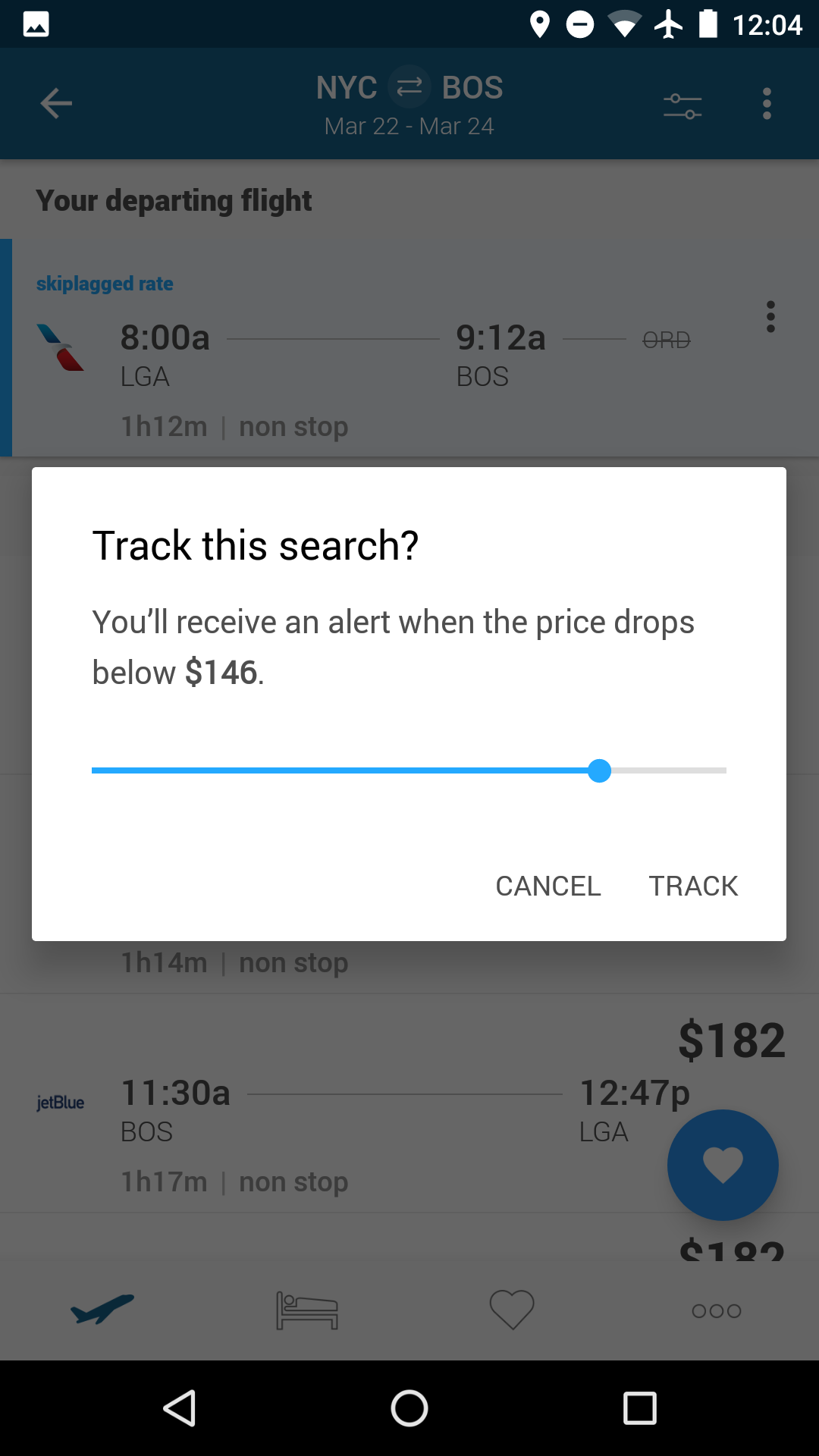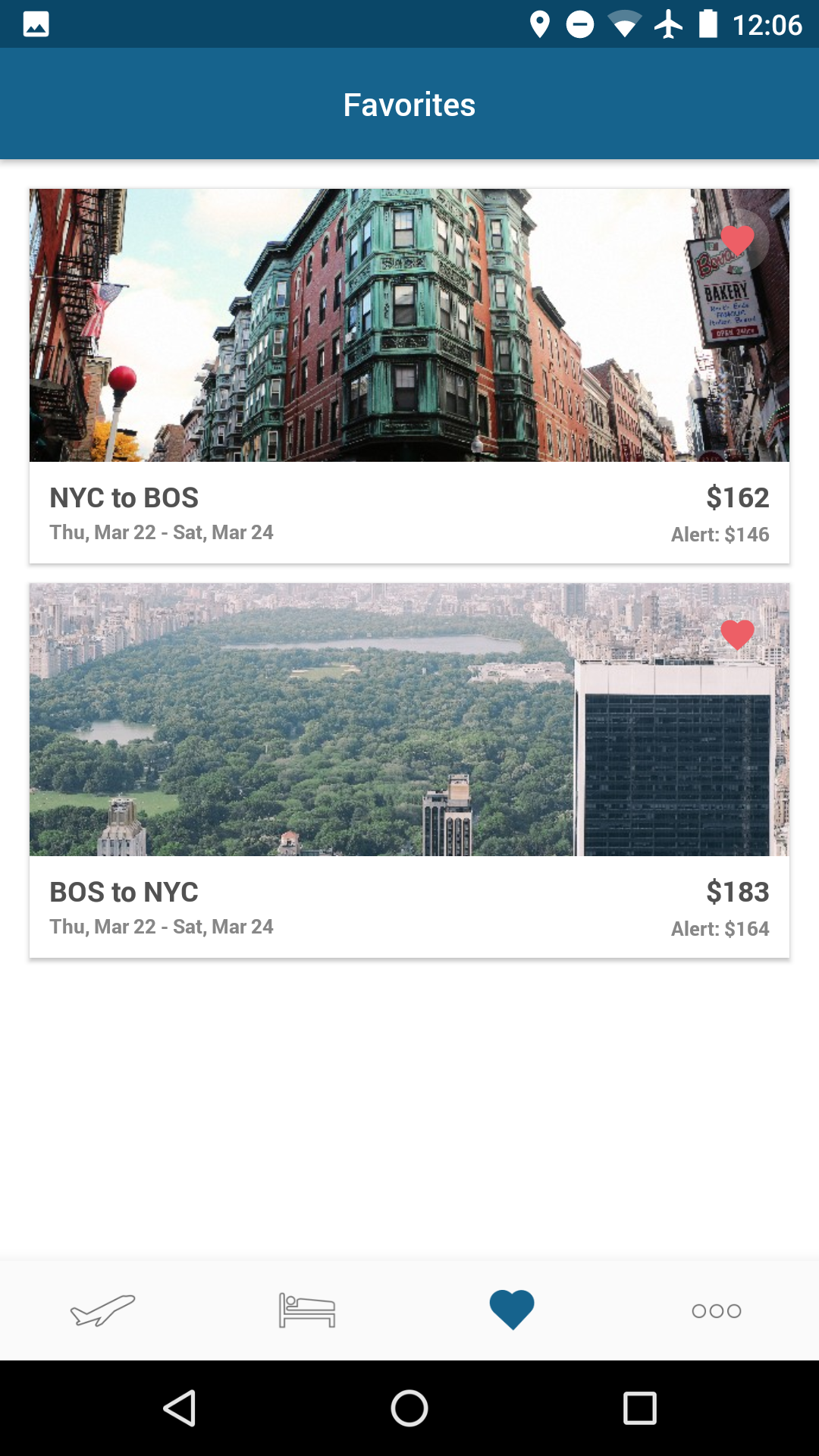 While the flight tracking feature is available on the app versions, it is not currently available on our website.